November 2005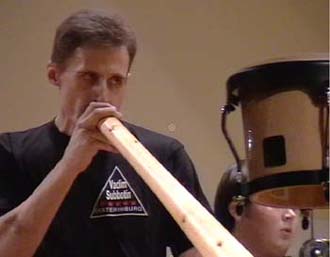 No one expected the events to be developing in such a way. It was a surprise when Vadim Subbotin, initiator of Ural didgeridoo project, was invited to play together with percussion orchestra BATUCADA under the direction of Igor Zakharov on the stage of Ural Philharmonic Society.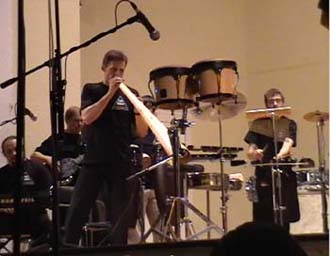 It was a reckless scheme for Vadim because he was not a professional musician but should be playing extempore. All the attempts to rehearse something beforehand were rejected by Igor. He said: you are but a musician. Vadims objections were not taken into account. What could he do? He is not a man who does things by halves. Being in for a penny, he was ready, as the saying is, to be in for a pound. We believe that most of spectators, who saw didgeridoo for the first time, couldnt understand what that strange man with some tubes was doing on the stage.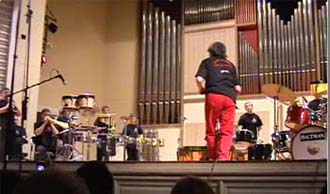 The sound was not perfect at that time but in any case it was good experience. Id like to thank Igor Zakharov, other musicians and lucky stars that allowed me to play together with BATACUDA (our cooperation didnt come to the end then and still continues).